Ultra-versatile, minimalist 4-in-1 footwear with a lightweight, weather-resistant, yet durable design. Equipped with a perforated insole, long-lasting polymer sole and functional fibers. Designed to keep up with you no matter what adventure you dive into.
Where to use them
Our mission is to provide you with compact yet protective footwear for sports and travel without all the bulk and weight of normal footwear. Footwear that is easy to wear, carry and maintain without sacrificing comfort, functionality, fit or safety. The product that adapts to your body, activates every muscle and tendon and lets your feet do their thing. So that you simply move without limits.

Thanks to its compact size and 'second skin' feel, Vavloo is the perfect footwear for sports (sprinting, training, yoga, water sports) and works equally well as a spare pair of shoes (travel, camping, hiking , cycling).

WALKING AND HIKING ... Stretch and activate your feet! they adapt to your body, activate every muscle and tendon and let your feet do their thing.

GYM. .. The non-marking, non-sag soles are perfect for indoor use and promote better posture during squats, stretches and other exercises.
WATERSPORTS. .. Slip resistant and cut resistant soles give you the perfect grip, even in wet conditions, and help keep you safe around sharp coral.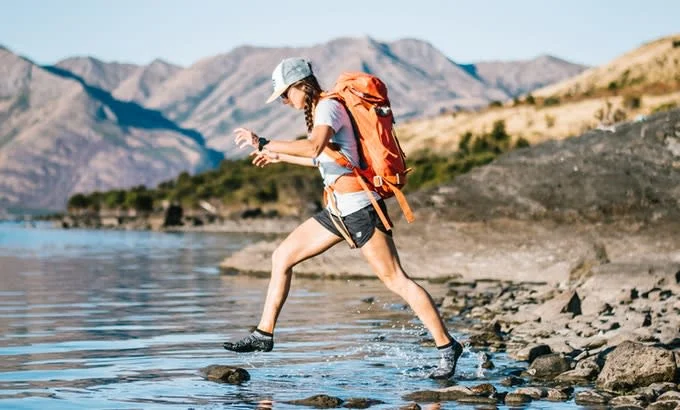 To be clear, the ultra-versatile minimalist flats are not intended to completely replace your regular footwear. Instead, think of them as an addition to your shoe rack and a training tool for your feet that reminds you of what is natural for your body.
The use of tough Swedish polymers, adhesive-free technology, and three-layer StretchKnit (TM) fabric make them durable and comfortable to wear.